Our Team
Aida Atiq, MD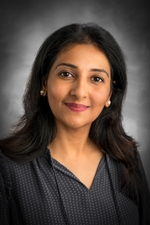 Dr. Atiq chose family medicine because she "enjoys the diversity of family medicine." Her philosophy is to treat her patients as she, herself, would like to be treated. Board-certified by the American Board of Family Medicine, Dr. Atiq see patients of all ages. She has a special interest in preventative care and helping her patients manage chronic conditions.
Married with two daughters, Dr. Atiq enjoys cooking and spending time with her family.
Nequita A. Dowling, MD

Dr. Dowling graduated from Eastern Virginia Medical School and completed her residency at Franklin Square Hospital Center in 2007. She is board-certified by the American Board of Family Medicine and treats adults and children ages 4 and older.
Dr. Dowling grew up in Hampton Roads. She chose family medicine because, "I feel that the comprehensive and preventative care of a patient and their family is the gateway to the best healthcare."
Claude Louis, MD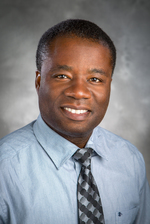 Dr. Louis earned his medical degree from Universite Notre Dame d'Haiti in Port-au-Prince, Haiti. He completed his residency training at the Kansas University Medical Center. He is board-certified by the American Board of Family Medicine.
Dr. Louis is passionately committed to both the health of his patients here and the health of the underserved people of Haiti. Originally from the community of Kenscoff, Haiti, his family medicine emphasis was the result of years of working with foreign medical teams made of family physicians and surgeons, first as a translator and later as a medical student. Dr. Louis prefers to care for people in a way that allows him to develop long-term relationships.
Believing everyone has the right to medical care, Dr. Louis serves thousands in his hometown of Kenscoff through his non-profit organization, Words in Action, which delivers low to no cost medical care to locals at a community clinic. Additionally, the organization commissions several medical mission trips each year and began a school sponsorship program to help the local children receive an education.
In his free time, Dr. Louis enjoys watching movies and soccer, dancing, playing basketball, running, reading Haitian literature and discussing Haitian politics with friends from Haiti.
Sohini Majumdar, MD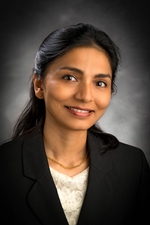 Dr. Majumdar specializes in family medicine at the Riverside Medical Care Center. She graduated from the University of Virginia School of Medicine in 2006. After completing her residency at Riverside, she became board-certified by the American Board of Family Medicine in 2009.