Our Team
Marianne Dait, DO

Dr. Dait (pronounced "Diet"), a doctor of osteopathic medicine, specializes in family medicine. A Pennsylvania native, she earned her medical degree from the Kirksville College of Osteopathic Medicine in 1994 and is board-certified in family medicine by the American Board of Family Medicine.
Dr. Dait believes in the holistic approach to medicine and treating the patient as a whole. She also firmly believes in the power of preventative medicine as part of an overall treatment plan for her patients.
Brian Moylan, MD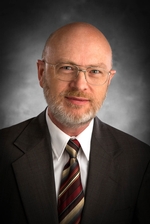 Dr. Moylan specializes in internal medicine. He graduated from the University of Maryland School of Medicine and is board-certified by the American Board of Internal Medicine. He became a physician because he was inspired by the challenges of medicine and caring for adults.
Dr. Moylan first came to Gloucester County at age nine and after school he decided to make it his home. In his spare time, he enjoys spending time with his family.